Murugan Thirukalyanam 2023 Date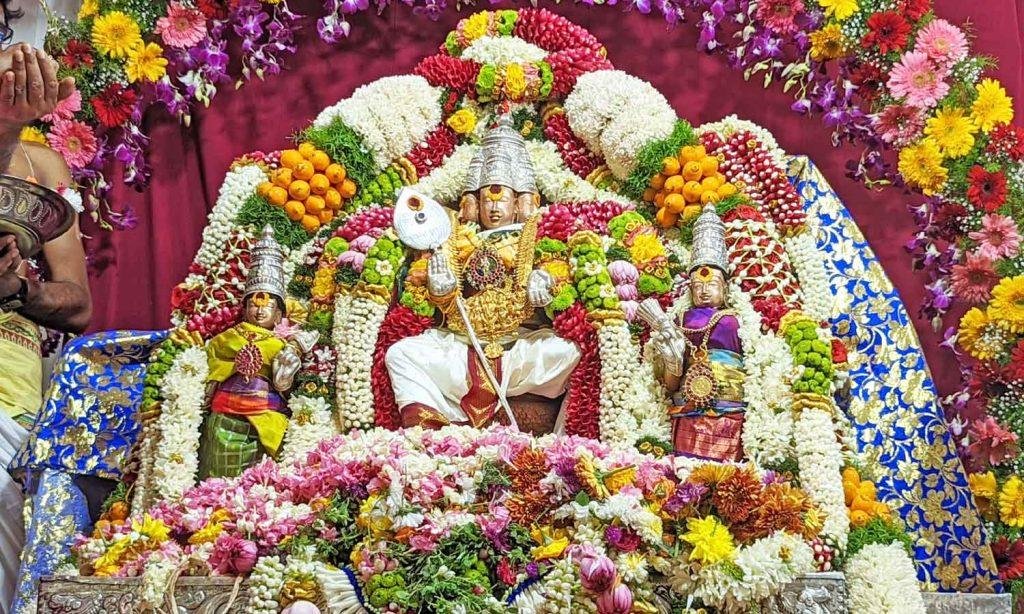 This year, iIn 2023, Murugan Thirukalyanam will be on November 19th 2023 which is on Sunday. The most celebrated festival of Murugan is Maha Skanda Sashti Vratham, where devotess will observe the fasting for continuous 6 days and the vrat will be completed after seeing Murugan Thirukalyanam on the 7th day followed by Soorasamharam on 6th day of Maha Skanda Sashti.
This year Maha Skanda Sashti Vrat Starting on November 13th 2023, Soorasamharam on November 18th 2023 & Murugan Thirukalyanam on November 19th 2023.