Tirukalyanam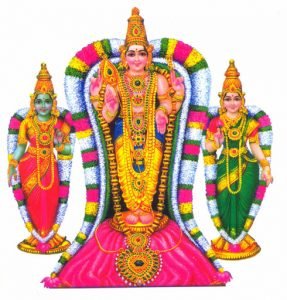 Tirukalyanam of Lord Muruga concludes the Skanda Sashti festival held after Amavasai in the Tamil month Aipassi. Tirukalyanam date is 14th November 2018. After the sixth day Skanda Sashti fasting and Soorasamharam, Tirukalyanam is held on the seventh day. This is a major important event in all Lord Muruga temples.
On the Tirukalyanam day, Lord Muruga marries Goddess Devasena. This divine marriage is celebrated with all traditional rituals by Muruga devotees.
Special arrangements are made on the Tirukalyanam day. The previous day is the Surasamharam and this holy event too attracts thousands of devotees.
Lord Muruga is also known as Skanda, Subrahmanya, Kartik and Kartikeya.
Tirukalyanam is observed in all Murugan Temples around the world especially in South India, Malaysia, Singapore, Sri Lanka and South Africa.