Nrisimha Moola Mantra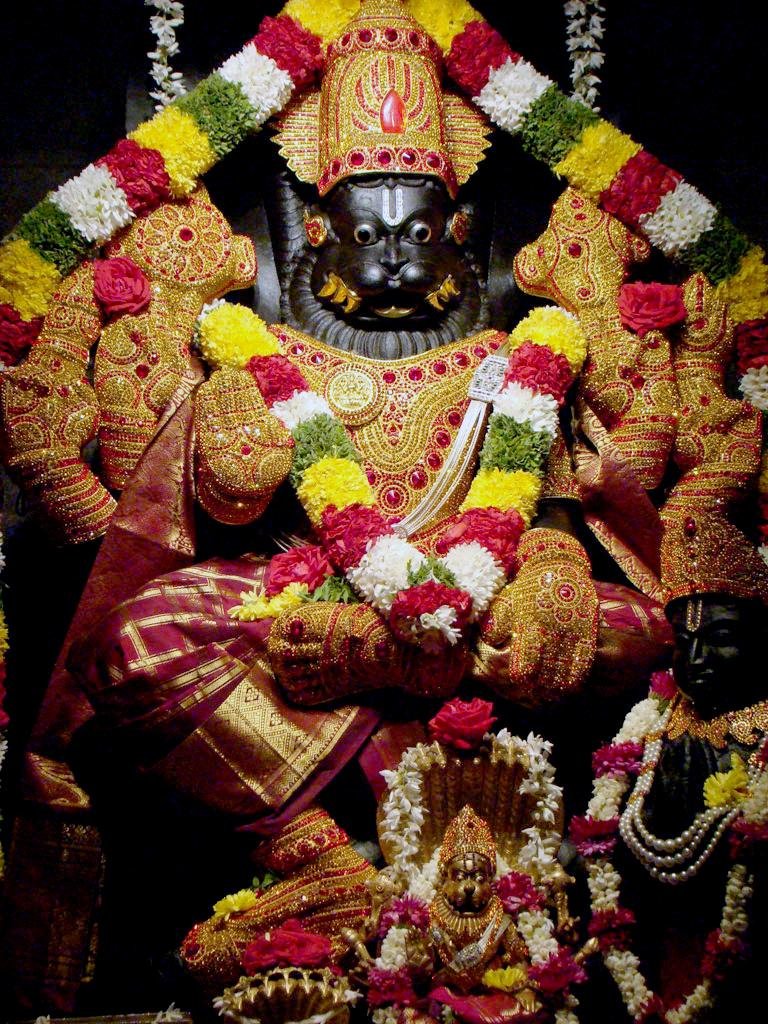 Sankalpa:
Sri Amirthavalli Nayieka Sameda Sri Lakshmi narasimha Parabrahmane Namah:
Sri bhagavad aagnya bhagavat kaingarya roopam sriman narayana priyar-thirtham.
Prathnakaarya Sithyartham!
Sri Nrisimha Moola mantra parayanam akam karishye!
Mantra (Moola Mantram):
"Om Ugram,Veeram, MahaVishnum,
Jwalantham, Sharvatho Mukam,
Nrisimham, Bheeshanam, Bhadram,
Mrityu-Mrityum namaam yaham. "
Meaning:
O' Angry and brave Maha-Vishnu, your heat and fire permeate everywhere.O Lord Narasimha, you are everywhere. You are the death of death and I surrender to You."
(Daily chant this Mantra for 108 times using Japa maala(beads), both morning and evening with sincere thinking of Narasimha (adi-athputha) roopam on your mind. The Narasimha will take care about all problems of yours, and he will give his divine blessings, & this blessing will clear our sin's and give us a peaceful life).
Lakshmi Narasimha Parabrahmane namah!
Ramapura Narasimhaya namo namah!!