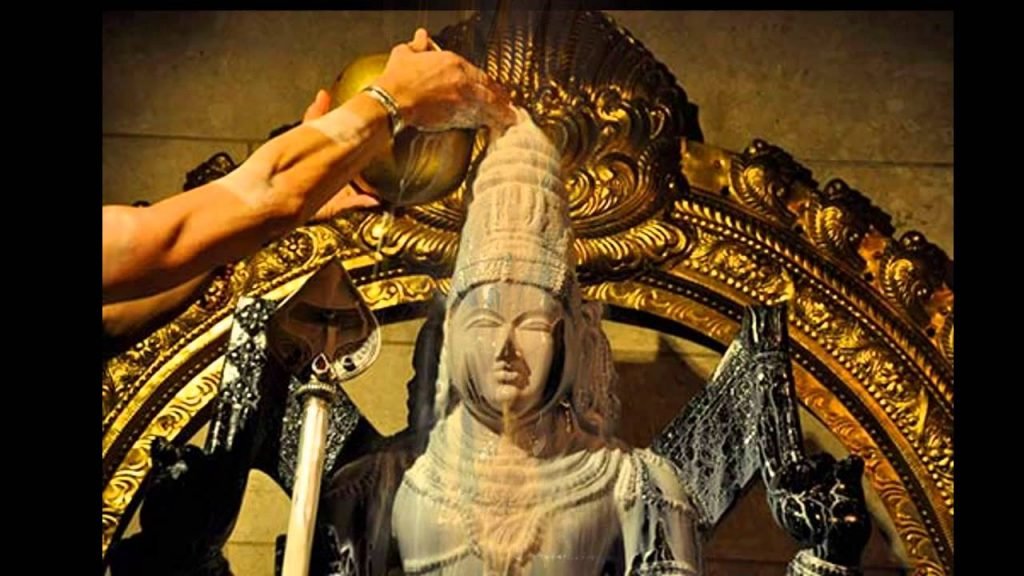 Tiruttani Murugan Temple is one of the Arupadai House of Lord Murugan. It is one of main place of worship for Lord Murugan Devotees.
Out of all seva that performed in Tiruttani, Lord Murugan Abhishekam is the most important and sacred one. The devotees are allowed to perform or part of the Abhishekam Seva by paying the respective amount that Temple Devasthanam fixed.
Tiruttani Abhishekam Timings:
In Tiruttani, The Abhishekam performed 3 times in a Day in the below mentioned Timings.
Morning – 8.00 AM
Noon – 12.00 PM
Evening – 5.00 PM
The devotees who want to perform this Abisheka Pooja, They can choose the time slot as per their preference.
Tiruttani Temple Abhishekam Tickets Online Booking
The Devotees can book for Tiruttani Murugan Abhishekam near the temple itself from the counter by paying in cash based on Availability.
Tiruttani Temple Abhishekam Tickets Cost & Duration
Ticket Cost – 1500
Persons Allowed Per Ticket – 2 People
Duration – 30-40 Mins
Tickets Booking Procedure
The devotee can book a ticket 1 to 2 days in advance from the counter
Online Booking is not available for the Abhishekam tickets
Abhishekam Procedure
Panchamrutha Abhishekam will be performed to the main deity. Pooja will be performed for 30 – 40 mins. During Abhishekam, few devotees will be seated in the middle and the remaining will be standing on either side. Those who are standing will have the good view of the deity.
Abhishekam Benefits
| | | |
| --- | --- | --- |
| S.No | Abhishekam Item | Benefits |
| 1 | Gengely Oil | Good Health |
| 2 | Rice Flour | Relief from Debts |
| 3 | Abhishega Koottu | Cure of ailments |
| 4 | Saffron powder | Attractive Look |
| 5 | Holy water | Prosperity |
| 6 | Panchakaviyam | Purity |
| 7 | Panchamritham | Success |
| 8 | Ghee | Salvation |
| 9 | Milk | Long Life |
| 10 | Milk Curd | Blessed with Children |
| 11 | Honey | Health, Intelligence and Music |
| 12 | Sugarcane Juice | Free from illness |
| 13 | Banana fruits | Good crops |
| 14 | Tender Coconut water | Pleasures |
| 15 | Sandalwood paste | Wealth |
| 16 | Kumkum | Prosperity |
| 17 | Lime fruits | No fear of death |
| 18 | Pomegranate fruits | Calm down from anger |
| 19 | Oranges | Be Impartial |