4,668 total views, 2 views today
Goddess Sri Garbarakshambigai Amman temple is situated in Thirukarukavur in Thanjavr District. By worshiping Goddess Gararakshambigai pregnant ladies can have safe normal and trouble free delivery.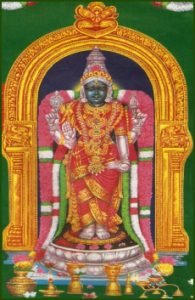 "Himavat Uttharey Parswey
Suratha Nama Yakishini
Thasya Smarana Matherena
Visalya Garbeenibavedu "
This Garbarakshambigai Slogam has to be chanted 108 times daily.